I noticed that a lot of people find my page when searching for "vampire" and "picture". I don't want to disappoint those people and so I made some "real" pictures. GIMP was my companion.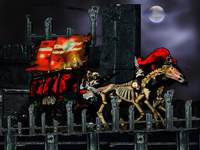 Click for 1024x768
For this picture I used my GW black coach. I think that I should use more the "natural lightning" technique. You can compare the picture with the coach in the warmachines section.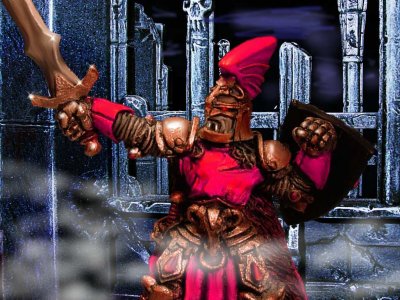 Click for 1024x768
Here I used the GW Dragonprince vampire. I modified the face a little bit because it is not that good on the miniature.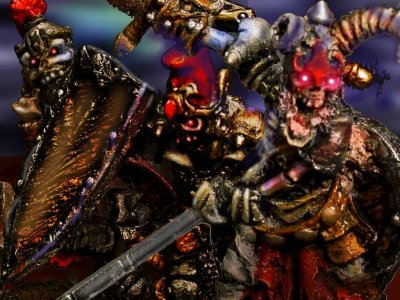 Click for 1024x768
The basis for this background picture are three Rackham skeletons. Compared to the GW miniatures they have a much more dynamic pose.