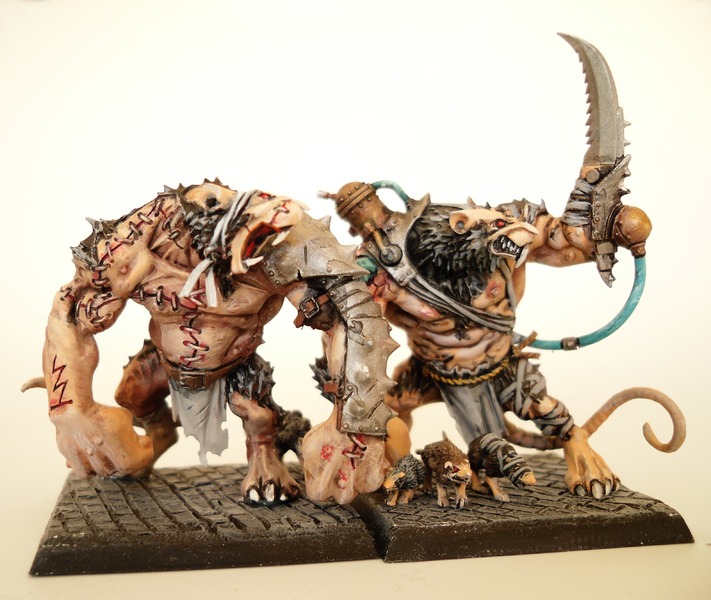 The rat ogres from the 8th edition plastic box. Actually quite nice models.
A word about painting skins. I started with shading and drybrushing. That works quite well and is fast, but you don't really get the colors in the places you like.
So next I started using drying retarders (expander) to get a little bit more time when blending the colors wet in wet.
The latest models where painted without those helps. Instead I just worked fast wet-in-wet and improved the first layer with additional thin layers both dark and light.